July 4, 2022

Cristina Stanciu

News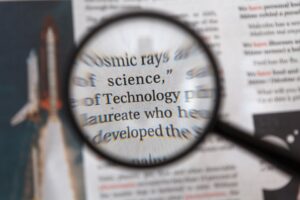 Every two years the European Commission publishes "The Science, Research and Innovation performance of the EU" – SRIP Report. It analyzes the EU's innovation performance in a global context. This year's report presents six main policy directions for EU research and innovation to ensure EU excellence and top performance, namely: (1) building better in a post-pandemic world; to (re)gain competitiveness; keep in mind that there is also the "unthinkable" (and be prepared for it); to pay the necessary attention to the business environment, institutions and people; to connect actors and address disparities; to ensure favorable conditions for research and innovation.
The report provides insights into how research and innovation policies can help build an inclusive, sustainable, competitive and resilient Europe by leveraging the essential role of research and innovation as a source of prosperity and as a catalyst for change.
For details click here.